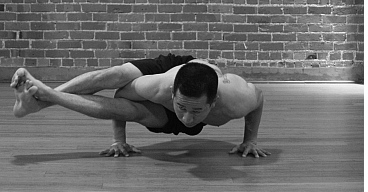 Khai started practicing Bikram yoga in 2004 as a mean to get in better shape. In 2006, he discovered the first heated vinyasa studio in the south bay and fell in love with the practice of connecting the breath and movement.  Inspired by a friend's recent graduation from a yoga teacher training program, he enrolled in a 200 hour Yoga Teacher Training with Joyce Anue in 2007.  Completing the 200 hour training humbled and deepened his yoga practice profoundly. It transformed a mere physical exercise into a spiritual practice.  In 2012, Khai completed his second 200 hour Hatha Vinyasa Yoga Teacher Training with Noell Clark and Angie Poon.  He 's been Yoga Alliance certified since March 2013.
Khai's goal is to help his students develop the body awareness, be comfortable in their own bodies, and find their own expression for each asana while being safe and aligned correctly.
Beginning on Wednesday, April 17, 2013, Khai will begin teaching a NYM Flow Class at Menlo Park Pilates and Yoga Studio.
For more information on Khai, email him at khai.truongvinh@gmail.com