"No matter where you go, there you are."  -Buckaroo Bonzai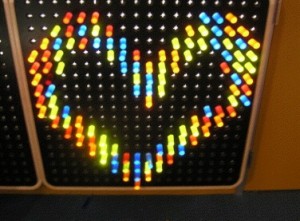 For me, yoga is as much about alignment of the body as it is about the energy we connect within ourselves and within the community in which we practice.    I have been a part of the San Francisco Naked Men's Yoga community since 2006.  It all started during the time I was enrolled in Darren Main's yoga teacher training program, and Darren invited me to take his Sunday evening class.   One thing led to another (when do they not?) and shortly after graduating from the training program, I stepped in to cover for Darren.  It was a daunting experience and I still can recall how nervous I was. (The proverbial technique for overcoming stage fright: "just try to imagine everyone in the group as naked" didn't work so well in this case.)   I can also recall that the class was incredibly welcoming and supportive.  Many of the students had been practicing yoga much longer than I, yet they treated me with such generosity of spirit, offering kind words of encouragement and enlightening feedback that I could integrate into my future teaching.  This is one of many instances where I felt the power of our community of naked yogis to  lift one another up and celebrate one another's paths.
Eventually as the community grew,  I had the honor of stepping up to start a second class in the middle of the week.  Fast forward almost 7 years later to a community that now has 3 locations, 9 classes, 6 regular teachers and it seems that we still have some exciting growing to do.  While we don't have solid stats on how many people have attended our classes over the years, we have 600 readers of our monthly newsletter, and I would guesstimate that our community is well over 2,000 men.   Being part of this community of 'brogis' is one of the most rewarding parts of being a yoga instructor.
I am just returning from a trip to Asia where I got to participate in a beautiful yoga community's holiday gathering in Taipei.   I was so touched to be invited to speak about the Naked Yoga for Men movement here in the Bay Area and to witness the yoga community growing in Taiwan as well.    Getting to step into another community in another country was a refreshing RESET for my mind/body/spirit.   While there were language barriers and cultural differences, I was also enlivened by the warm welcome I received from the group of Taiwanese gay men bravely working to create a safe space for them to practice yoga.   The group started with one teacher and two students in a living room.  It has grown to over 50 students and four classes in the past two years.   These dedicated teachers are making history in establishing the first gay men's yoga sangha in Taiwan.    While the sangha of men does not practice naked yoga, we explored the differences and similarities of our two groups, especially around the theme of empowerment through our yoga practice.
I can imagine there are many places in the world where it is still not completely safe for like-minded (or open minded) men to gather and practice yoga together, with or without clothes.   I acknowledge that not all men that come to the NYM SF classes self-identify as gay or queer, moreover, each of us come to the class to explore different parts of who we are.   In fact, my hope is that our group continues to evolve in a way that allows for even more straight and trans-men to join us.    And I have not given up on the vision of having an all-inclusive (all genders welcome) class.
In any given class, whether I am student or teacher, I can look across the room of naked yogis and not know a thing about what each person does outside of the room in their personal and professional lives.  I can only stand with each of them and be in awe of their courage, strength and dignity when each man rolls out his mat, sheds his clothing and settles into his practice.  And for me, that is where the joy of being part of this community lies.
I have shared this story in class a few times about one of my favorite toys growing up.   (No, not my Barbie doll or the Easy Bake Oven…those will be stories for another time.)     This story is about me as an 8 year old and my cherished Light Bright toy.   You know, the one with the triangular plastic case, a simple light bulb in the back, a black cover with numerous holes, and a box of colorful pegs.  I don't even think it had an ON/OFF switch; rather when I plugged it in, it was ON, when I unplugged it, it was OFF.  This toy was pretty basic and downright dangerous if you left the light bulb on too long.   Well, I would spend hours taking different colored pegs, plugging them in and seeing the various pictures and designs I could create.  If I came up with something I favored, I would use it as a night light for a while.    It was exactly what a shy 8 year old growing up ½ mile from his closest friends needed during cold and dark Pennsylvania winter nights: a toy that kept him entertained as well as feeling safe and warm, even when he was all alone.
I was reminded of this long forgotten toy from my distant past one day when I became emotional standing in front of a room full of naked yogis, which appeared as a room full of unique lights all shining brightly.   This random gathering of men just happened.  Or perhaps there is nothing random about it at all.  I could only stand and admire the room of men who were sweating, breathing and practicing this ancient art of connecting to one's own Truth.   How blessed I felt to be here with my brothers in a safe and supportive space to let go of who the world thinks we 'should be' and relax into who we truly are.    I felt just as safe as I did as when I was 8, but I also had the comfort of no longer being alone.
To each of you who is part of this community, and to those that are part of other gatherings, thank you all for holding space for each other.  Your breath, your practice, your intention are all changing the world for the better.  And as our communities in Taiwan, in San Francisco, or in any corner of the world grow, we have more opportunities to shine our own light and be inspired by the light of others.
Thank you GQ (the yoga teacher who dreamed and manifested the gay men's yoga group in Taipei) and the others at Living Room Yoga for all that you do for your yoga community in Taiwan.  I look forward to practicing with you again!