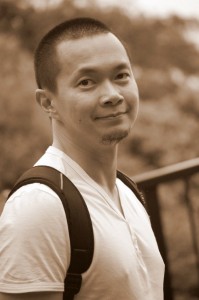 Mike has been practicing yoga on and off for more than 12 years. He found that yoga is essential to keep his sanity intact and to keep him grounded. He has done multiple teacher training programs under Master Kamal in Singapore in 2003 and Ana Forrest in Hong Kong in 2007. His curiosity led him to sample pretty much all types of yoga, and he used all those experiences to develop his classes.
His classes are usually representative of the types of yoga that he likes for himself. The class will focus on breathing and proper alignment of doing yoga poses, while still having lots of fun. It will be suitable for all, especially for those starting on their yoga journey. Further variations are offered for those wanting to challenge themselves, but hey, yoga is no competition sport!
So, come to his class, lose your inhibitions, get sweaty and stretched along the way, and feel happy and light after the class!