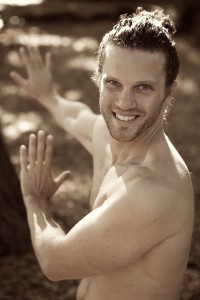 Qi Gong and Tao Yoga
The class includes elements of yoga postures, qi gong flowing movements, and postures of power to develop strength, flexibility, and an internal energy.
It combines both yin and yang forms of conditioning; yang being dynamic, active, fluid movements and yin being static, meditative, grounding postures. Participants will learn a dynamic flow to open the body, to guide and direct internal and external energy through the body energy pathways as well as cultivate more energy.
ABOUT ELI
Eli Cohen brings an array of mind-body, energetic practices and a wealth of insight to his teaching. He draws from the Taoist traditions of Tao Yoga, Qi Gong and Tai Chi, and from Buddhist traditions of Vipassana meditation; all of which he has practiced and studied for years. Eli had the opportunity to study with master teachers over the years and he is a certified instructor under various Qi Gong systems. www.qiwitheli.com for more info.